Event Gamification in the Virtual World with a New Goal
Posted On January 25, 2021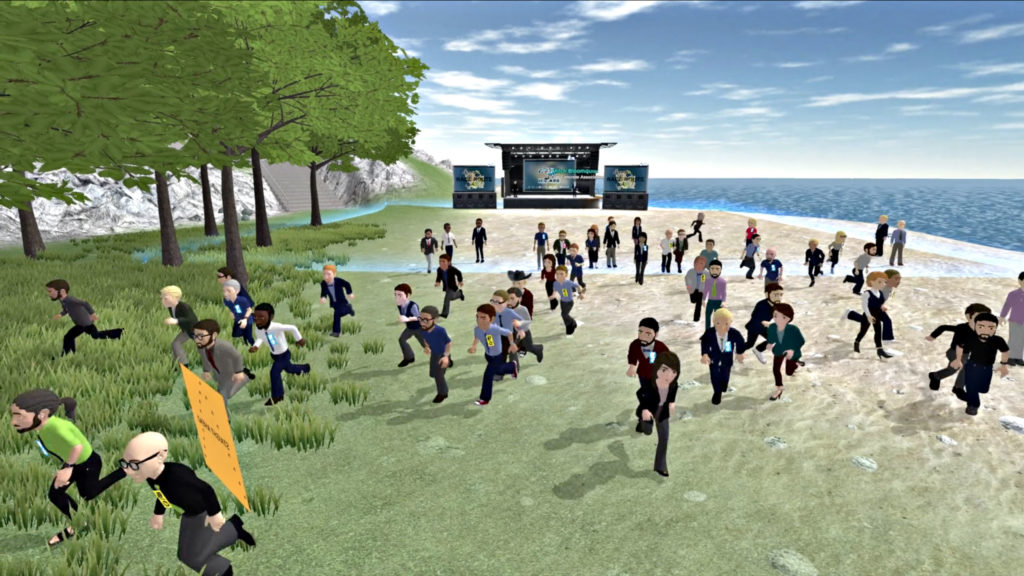 How many events have you attended where bingo cards are used to drive traffic to exhibitor booths? How many events have you hosted where only two of those cards are submitted and they're both from a board member?
Often gamification is employed by event managers to drive behavior. To get people to visit exhibitor booths, encourage people to answer a survey, or attend a certain number of seminars. At the present moment, when most all events are going virtual, event planners are scrambling to translate those techniques to the digital world with the same goals.
In The Aggregate, an immersive avatar-based virtual events destination, we're developing gamification in a different way with different goals. First of all, we're looking for ways to incorporate gamification that is native to the platform instead of working to translate old, tired games to digital. Additionally, instead of working to drive behavior we're focusing on showing attendees a good time.
Many of the things we normally do to encourage socialization, like provide an open bar, are not possible in the virtual world. In the Aggregate, we've organized a few activities aimed at helping attendees get comfortable moving around campus, fostering togetherness, and simply making people laugh.
Full Tilt Foot Race: Challenge your attendees (their avatars) to a race around campus.
Boat Relay Race: Test out your attendees' navigation skills on the open water.
Scavenger Hunt: Invite attendees to team-up and explore The Aggregate in search of branded images or information with the goal of putting clues together before other teams.
Trivia Night: Take advantage of The Aggregate's versatile room set-up and audio controls to host a trivia event, where teams of attendees work to answer branded trivia questions.
Connect with us for more information on any of these strategies and to receive a tour of The Aggregate.