The Choreography of Individual Experience in a Virtual World
Posted On January 25, 2021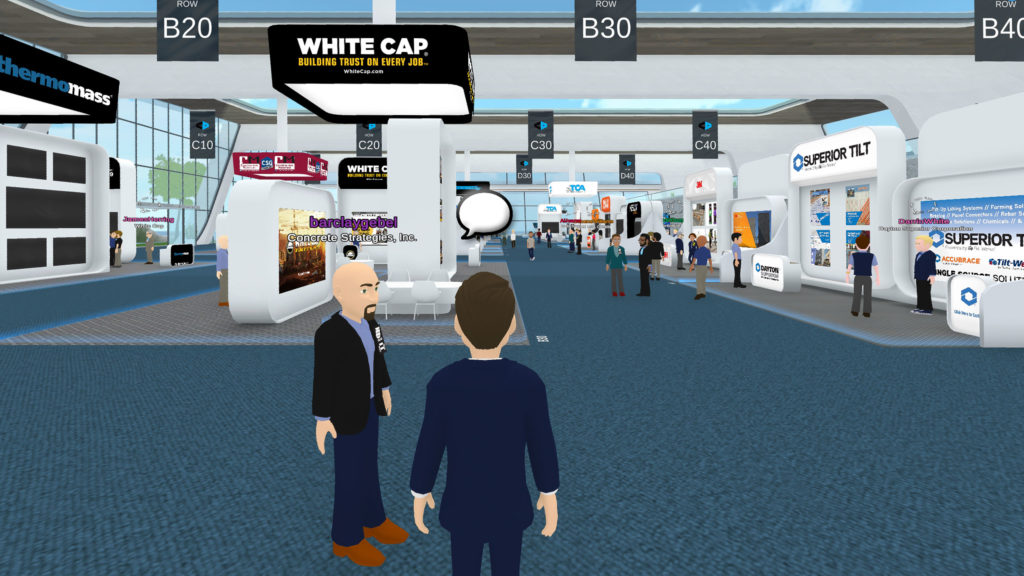 Use of novel technologies like The Aggregate and other digital events platforms continues to see skyrocketing demand during the COVID-19 pandemic and the race to introduce one-of-a-kind services and functionality is on. The demand for these services is not going anywhere, even with the prospect of the return of in-person events.
The hybrid event, incorporating both in-person and virtual programming will be the new norm eventually. Understanding this, we have continued to work with developers on improving The Aggregate, tailoring it to the broad range of events hosted on this platform ranging from committee days, small board meetings, social events, large international conferences, and exhibit shows.
An avatar-based platform, The Aggregate offers the best opportunity to capture the essence of in-person event networking. The environment and intuitive controls allow for impromptu interactions and happenstance encounters as attendees roam about the campus. Additionally, the campus allows for some of the most impressive permission controls used by event planners to choreograph each attendee's individual experience.
Recent updates in The Aggregate have improved upon these permissions changing the possibilities for exhibitors and attendees to interact with media throughout the campus. These new updates empower exhibitors or event hosts to better control the presentation of content on interactive web screens throughout the campus while adding functionality for attendees to better interact with those screens.
From a technical standpoint, the presentation of media in a virtual world offers options not available in the real world. For example, in the real world, a video playing in a booth is experienced by each visitor in the exact same way at the exact same time. If one enters the booth part way through, they miss the beginning. The volume is the same for everyone, the size is the same for everyone and if someone is standing in front of it, it may not be visible at all. If someone else is manipulating a tablet with product information another visitor simply must wait their turn or move on. In The Aggregate, one's experience of these elements is unique. Videos can be started or paused by the viewer independently without affecting another's experience. Volume can be adjusted freely by each visitor as can the viewing size. Multiple visitors can navigate an exhibitor's website or host's event schedule at the same time, yet the media will appear completely untouched by a new visitor. This is achieved by the unique browser integration technology created when you install the campus software to your personal computer. These features are among a suite of unique characteristics which make The Aggregate so exciting and versatile.
Whether considering a virtual platform to host a board meeting or week-long event for thousands, request a tour of The Aggregate, you will be impressed.